Quality Where it Counts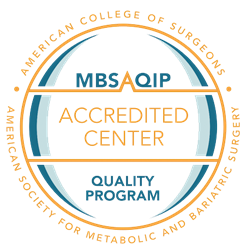 The MBSAQIP Optional Resources for Metabolic and Bariatric surgery ensure that every metabolic and bariatric surgery patient receives multi-disciplinary care, which improves patient outcomes and long-term success. MBSAQIP-Accredited centers offer pre-operative and post-operative care designed specifically for patients with obesity. Tempe St. Luke's met essential criteria for staffing, training, facility infrastructure, and patient care pathways, ensuring its ability to support our patients. The center also participates in a national data registry that yields semi-annual reports on the quality of surgeries performed here and identifies opportunities for quality improvement.
 
The Clinical Science Institute of Optum requires meeting rigorous criteria including fewer complications and mortalities than other non-designated programs; reaching set annual volume of surgeries, the number of experienced surgeons in the program, the length of the programs' existence, and having a multi-disciplinary team. On average, Optum Centers of Excellence have 60% lower mortality rates compared to non-COE programs, 38% lower inpatient hospital readmissions, and a 43% lower reoperation rate for bariatric procedures. Surgical procedures completed at an Optum COE cost almost $5300 less than those performed at other facilities.
Bariatric Surgery Quality Outcomes
The surgery volumes at Tempe St. Luke's Hospital exceeded minimum criteria for national accreditation.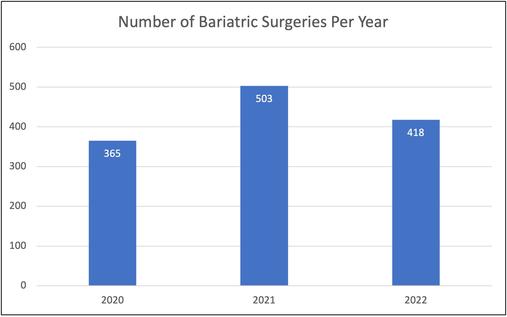 Tempe St. Luke's Hospital has been accredited by the Metabolic and Bariatric Surgery Accreditation and Quality Initiatives Program (MBSAQIP) of the American College of Surgeons and the American Society for Metabolic and Bariatric Surgery. Accredited surgical weight loss programs must meet high standards for patient care, patient safety, and continuously deliver quality care.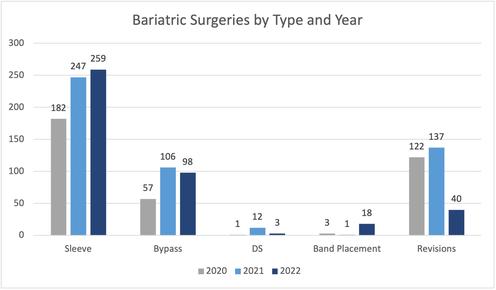 Tempe St. Luke's Hospital offers gastric bypass, adjustable gastric banding, sleeve gastrectomy, duodenal switch, and revision bariatric surgeries. All weight loss surgeries are performed using a laparoscopic (minimally invasive) approach. Tempe St. Luke's Hospital is one of few centers in the valley to offer comprehensive revisional surgery.
Starting in 2022, an Enhanced Recovery protocol was initiated, leading to the possibility of patients leaving the hospital the same day they have surgery. The current average length of stay for all surgeries is 1.3 days.
Mortality rate for primary procedures is 0%. The standard for safe accredited program is to be less than 0.2%.
Thirty-day readmission and re-operation rates remain well below benchmarks for accredited metabolic and bariatric surgery programs.